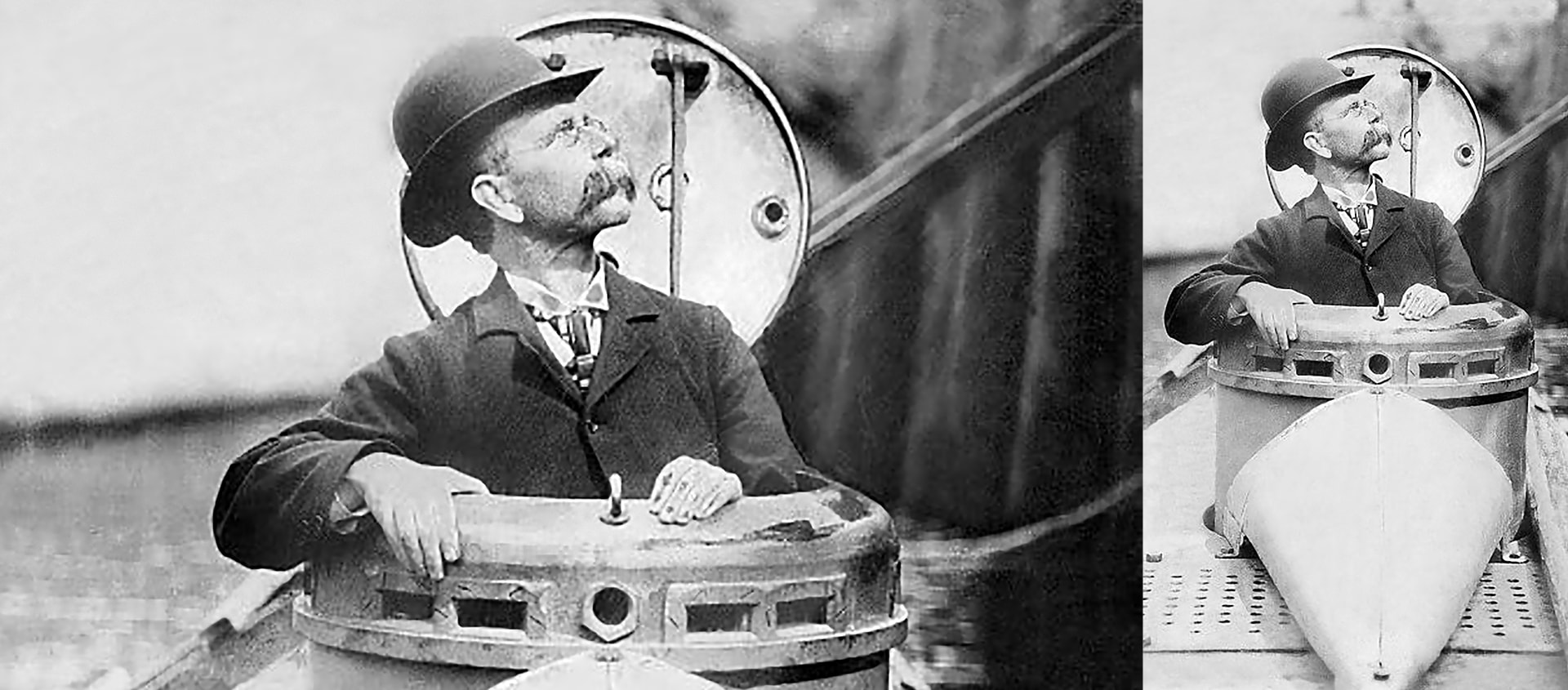 Eureka! Invention and Innovation in New Jersey Learning Module
Inspired by Abram Spanel, the last private owner of Drumthwacket who held more than 2000 patents at the time of his death,  this unit of study provides resources and guidance for 4th grade teachers leading students towards meeting or exceeding targeted New Jersey Social Studies and English Language Arts standards. The Social Studies standards addressed in this unit of study include those related to understanding the history and impact of innovation.Students will learn about New Jersey inventors and inventions. Students will explore the impact of these inventions on people and the economy. As a means of addressing important ELA standards, students will read primary source articles, answer comprehension and text based questions, research specific inventors and their inventions, and share their findings in the form of presentations. Students will also make improvements on existing inventions and create their own inventions. For your convenience, graphic organizers, assessments, power point slides and hyperlinks to text resources have been included  within each lesson's "Teacher Toolbox".There are five lessons in this unit. Each lesson can be taught as a separate entity, or the unit may be taught in its entirety.  Depending on your needs, this unit can be taught in as little as two weeks, extended for an entire marking period, or to use throughout the school year.The companion 
Eureka! Student Site
reinfoces learning with educational games, puzzles and an interactive New Jersey map highlighting cities associated with each inventor or invention featured in lesson 2.
Your feedback is important!
Please help the Drumthwacket Foundation by completing a brief survey, as we are always interested in ways to strengthen the module.
Thank you!
The Foundation sincerely recognizes the following educators for generously donating their time and expertise to develop Eureka! Invention and Innovation in New Jersey:
Kathy Assini | 2013-2014 Teacher of the Year, Delsea Middle School. Franklinville, NJ
Michelle DelBene | Charles Hudson School, 4th grade. Elizabeth, NJ
Jeanne DelColle | 2012 NJ State Teacher of the Year. Instructional Development and Strategic Partnerships Specialist, The Richard Stockton College of NJ School of Education
Geralyn Gerhart | Joyce Kilmer School, 8th grade. Milltown, NJ
Jill Maiorano | Parkview Elementary School, 4th grade. Milltown, NJ
Jeanne Muzi | 2008- 2009 Teacher of the Year. Elementrary Enrichment Specialist/Gifted & Talented Teacher, Lawrence Township Public Schools
Gratitude is also extended to Linda J. Barth, author of A History of Inventing in New Jersey, for her assistance in writing the inventor summaries found in Lesson 2 and Eureka! Student Site.
Targeted Standards in this Unit
Common Core State Standards Grade 4 English Language Arts
Common Core State Standards Grade 4 Math
New Jersey Core Content Standards – Social Studies
New Jersey Core Content Standards – Science
5.1 Science Practices All students will understand that science is both a body of knowledge and an evidence-based, model-building enterprise that continually extends, refines, and revises knowledge.
C. Reflect on Scientific Knowledge: Scientific knowledge builds on itself over time.
New Jersey Grades 3-5 Technology Standards
8.2.5.B.4: Research technologies that have changed due to society's changing needs and wants
8.2.2.B.4: Indetify how the ways people live and work has changed because of technology
8.2.5.A.1: Compare and contrast how products made in nature differ from products that are human made in how they are produced and used
8.2.5.A.3: Invetifate and present factors that influence the development and function of products and systems, e.g., resources, criteria and constraints
8.2.5.A.4: Compare and contrast how technologies have changed over time due to human needs and economic, political and/or cultural influences
8.2.5.C.3: Research how design modification have lead to new products
8.2.5.C.4: Collaborate and brainstorm with peers to solve a problem evaluating all solutions to provide the best results with supporting sketches or models
8.2.5.C.7: Work with peers to resdesign an existing product for a different purpose