Climate Change Challenge
Hosted by Atlantic City Electric, Exelon, Sustainable Jersey and the Drumthwacket Foundation, the New Jersey Student Climate Challenge is a program to highlight the role youth can play in addressing the climate crisis. Middle and high school students who attend New Jersey public schools are encouraged to identify and complete a school or community project to address a cause or impact of climate change. The students create and submit a short digital story video to highlight what they have accomplished. To support and inspire students, educational sessions are offered. The sessions spotlight local impacts of climate change, strategies to address them and success stories about what students are already accomplishing.
This FREE program is open to all New Jersey public schools serving students in grades 6 to 12. Teachers register to participate and integrate the Climate Challenge into their classroom or club activities. Schools with first, second and third place winners will receive a grant ranging from $2,500 to $500 to advance their climate education initiatives. The students and their schools are recognized at an award ceremony hosted by the Drumthwacket Foundation.
---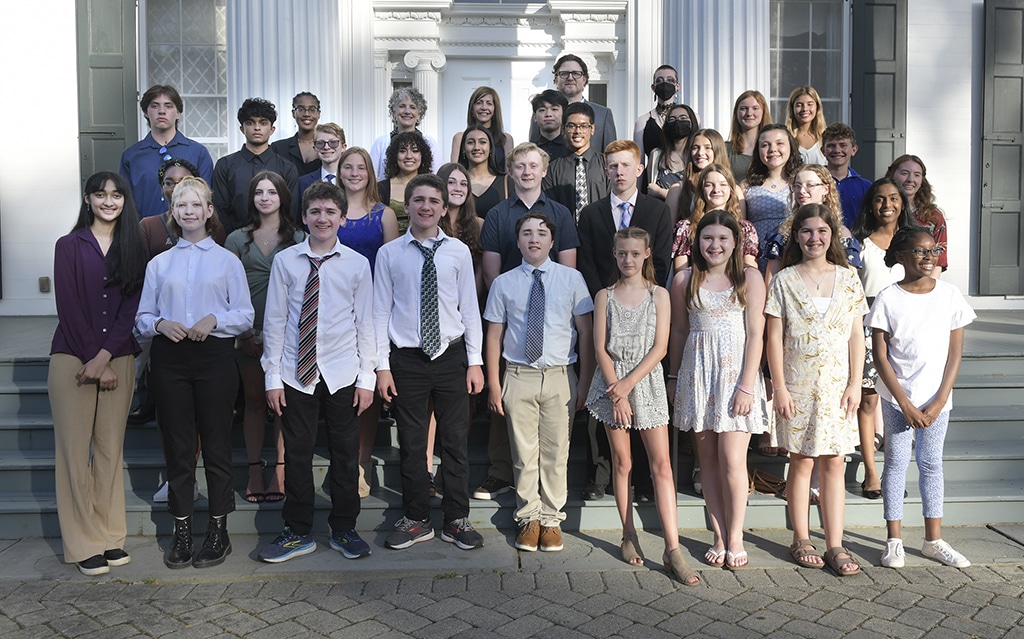 First Lady Tammy Murphy and student award recipients at the award ceremony held at Drumthwacket, June 2022
Congratulations to the 2021-22 Award Winners
Hopewell Valley Central High School – First Place
South Plainfield High School – Second Place
Penns Grove high School – Third Place
Hopewell Middle School South – First Place
Lake Riviera Middle School – Second Place
Howell Middle School South – Third Place